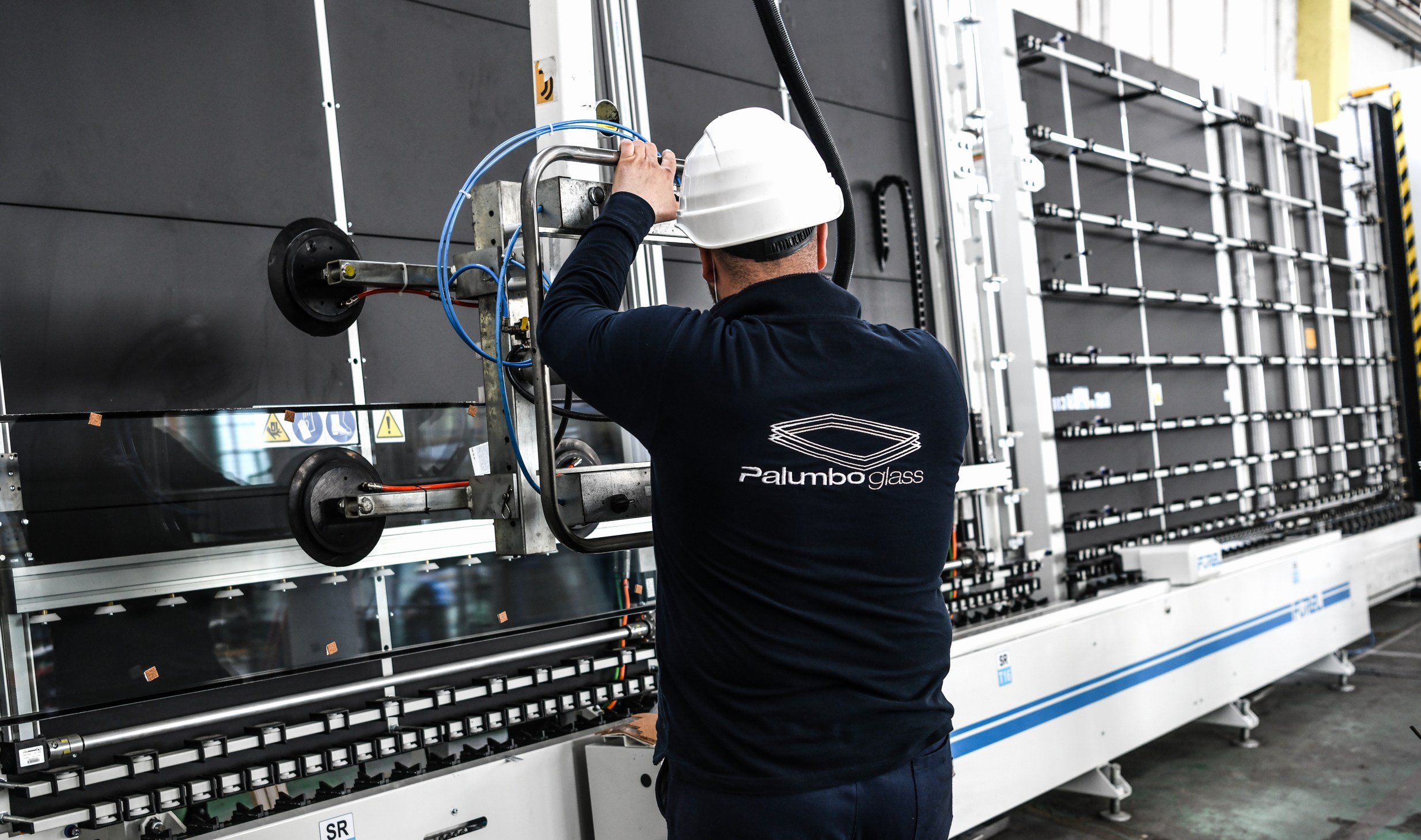 Palumbo Glass is one of the leading insulating glass manufacturers in Southern Italy. Founded by siblings Prisco and Carolina Palumbo, the company has been in business for more than 20 years and has earned a name for itself in and around Salerno thanks to its high productivity and quality finished products.
The plant's 3,000 square metre manufacturing space includes two Forel "Residential" insulating glass lines, which enable the company to handle different types of orders optimally while remaining faithful to the Palumbo motto "Produce well, or not at all".
The production cycle at Palumbo Glass starts in the automatic warehouse where the Jumbo sheets (6,000 x 3,300 mm) are stored. The warehouse supplies three cutting lines for monolithic and laminated glass, which operate in two shifts from 6am to 10pm. The resulting sheets are then taken to the first line for insulating glass (for the production of standard-size residential insulating glass, in two shifts) or to the second line (for shaped glass, georgian bars, or large IG units up to a maximum size of 4,000 x 2,500 mm). A quality control system is installed on each line.