7,453 attendees, more than 1,800 visitors per day, with 218 exhibitors, registers an overall growth of +73.4% in attendance compared with the previous show held in 2021. These are the record-breaking numbers for VITRUM 2023 and with this edition, reaffirms its position as an international reference point for the industry.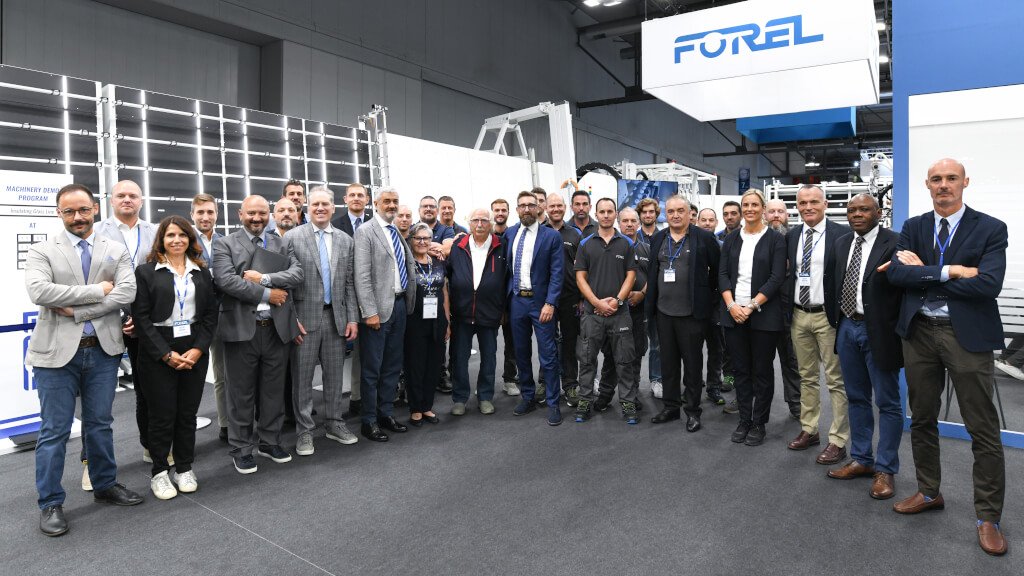 The 2023 edition of VITRUM (Milan, 5-8 September), the Italian trade show dedicated to glass automation, has concluded. Forel, an exhibitor since 1981, stood out with its latest generation machinery, solutions and processes, as it continued its commitment by offering its visitors a comprehensive showcase of equipment demonstrations and innovative technology.
«Forel has always emphasized the importance of events like VITRUM to exhibit our latest additions to our product range" says company representative «The outcome of this experience has been overwhelmingly positive, with greater participation than the previous edition. VITRUM remains one of the main events in our sector, hosted in the country where some of the most important companies in glass automation were founded and operate.»
Visitors, coming from over 90 countries, were eager to witness industry excellence and, above all, learn about the new trends and technologies. With this in mind, two latest generation processing plants (for double glazing production and vertical processing) were demonstrated live on the Forel stand, where a total of 8 new patented innovations were introduced.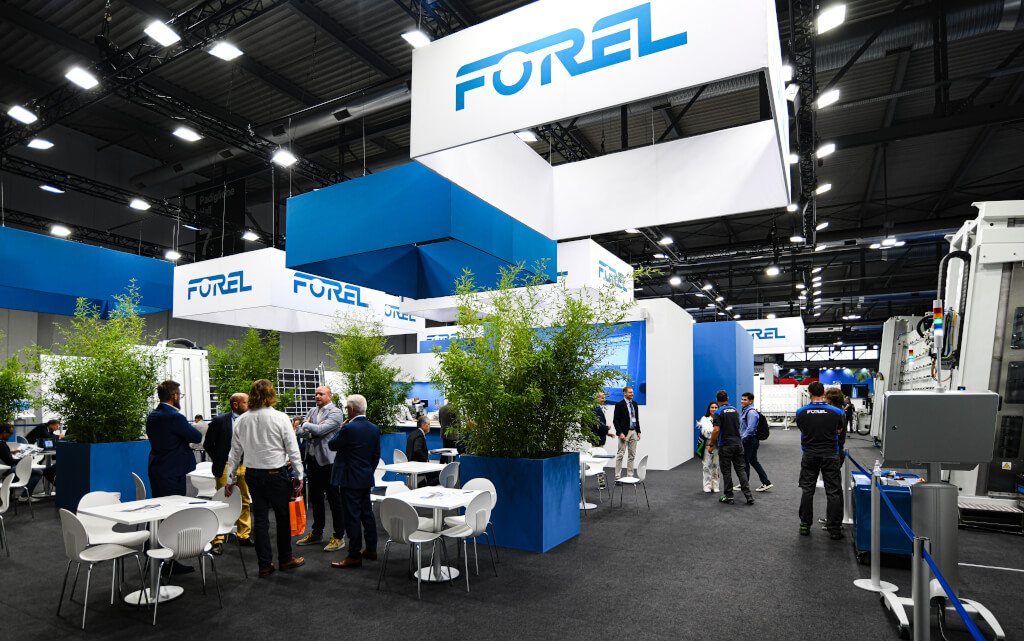 Among the highlights were the new automatic unloading and logistics system for completed double glazing panels. Premiered for the first time worldwide, it was a huge success, drawing interest for its advantages in optimizing production flow: benefits that make this new solution a strategic choice for any type of double glazing (with rigid, flexible, or thermoplastic spacers).
Another showcased patent was the new mechanical glass positioning system of the Art. EM range of vertical grinder, already a best-seller in its category: this further improvement allows for the precision management of inward radius shapes, a welcomed addition to the already comprehensive onboard shape library.
«With the enthusiasm and interest shown by the visitors, we are proud of our contribution and participation to VITRUM 2023,» concludes the Forel team. «We are already looking forward to the next edition, confident that those absent this year will review their policies, consolidating the positioning of Italian technologies at the top in this international sector.»