Forel will participate in Glass Build America 2022, organized by the National Glass Association (NGA).  The show will take place in Las Vegas on October 18th-20th, 2022.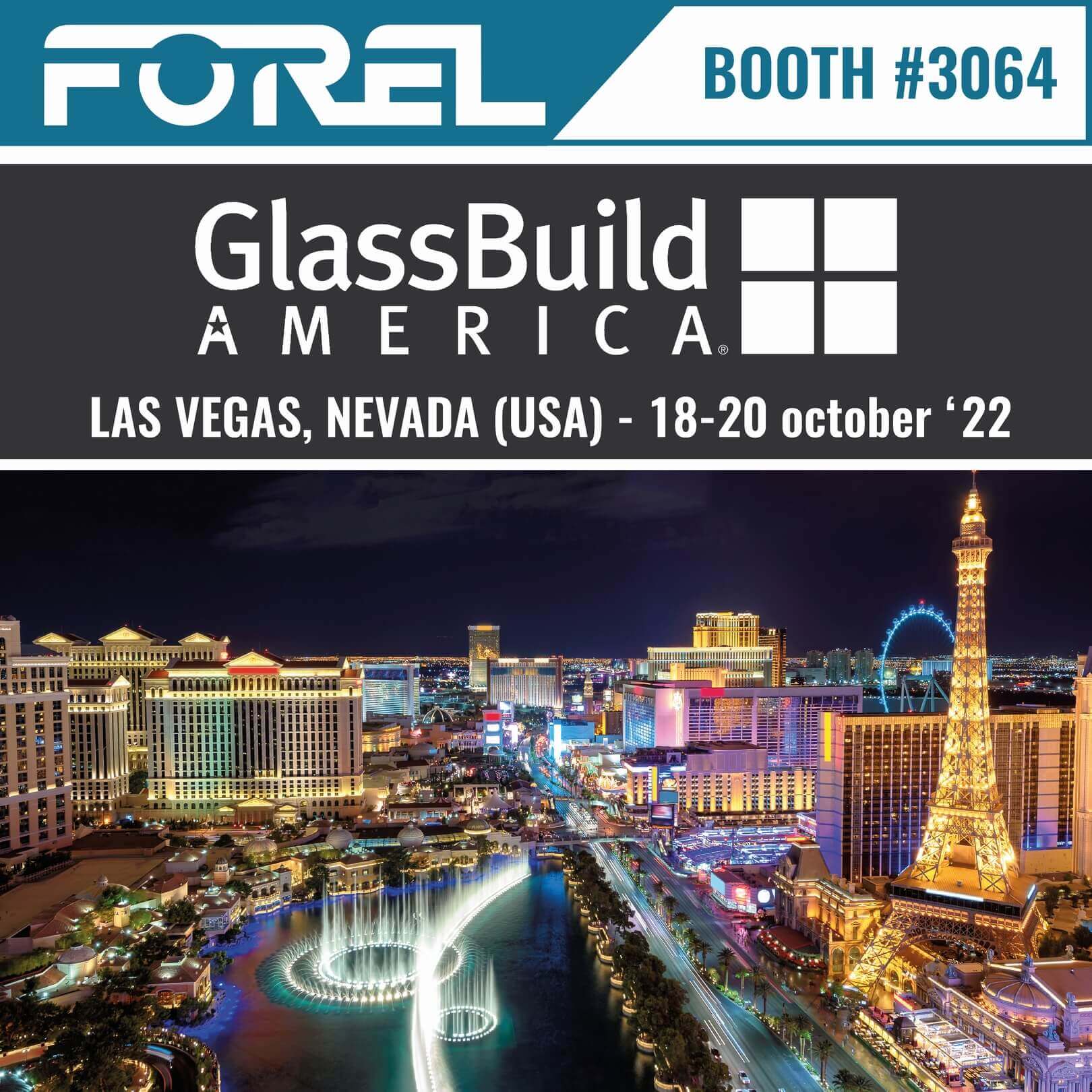 "This is one of the most important events in our business," comments Marco Schiavon, CEO of Forel North America. "I cannot deny the fact that we are very excited about this new edition, both because of the centrality of this event, and because it will be an opportunity to present to the public our latest innovations for insulating glass production, which will undoubtedly be one of the 'must-sees' of the expo."
We will be showcasing our new High-Speed IG Line. The project was born with a precise objective, strongly desired by the North American market: to reduce insulating glass production time, while maintaining a high-quality level of finished product. The Forel R&D team achieved this goal with the new HS line by optimizing the entire flow and making the sequencing smoother, all without stressing the cycle times of the individual process.  Utilizing flexible spacer and sealing with hotmelt the line can process doubles, triples, and shaped units for the residential market, up to 78" X 98" large.
"We have defined an innovative and competitive application, which meets the specific needs of North American glassworks companies," comments Schiavon. "One of our best sellers in our portfolio will also be displayed and demonstrated: the Art. DM vertical milling and drilling, used by the best glassworks in the world for its high precision and reliability".