GORICA STAKLO is one of the leading glass companies in Croatia, focused mainly on the production of insulating and interior glass, but also dealing with mirrors processing, screen printing, windows and doors installations and much more. Founded in Zagreb in 1969, the company is now led by the "second generation" represented by Robert Kos and Vinko Huzjak and employs over 100 people. Covering a production area of 15,000 square metres, Gorica Staklo products are mainly destined for Croatian residential market: since the 2000s, Gorica Staklo has revolutionised its production flow, focusing on increasing automation, efficiency and productivity. In this process, it has chosen Forel solutions for the insulating glass and vertical processing machinery.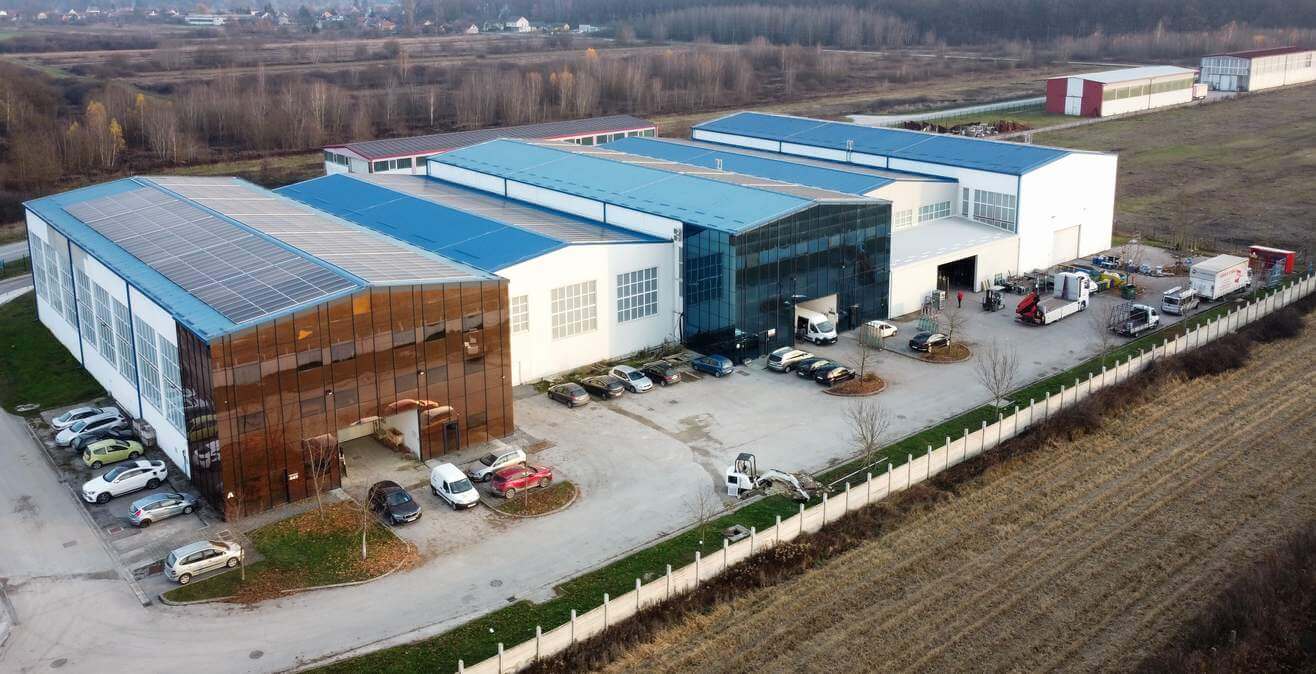 "In 1969, my father Stijepan Kos and his partner Stijepan Huzjak founded a glass factory in Velika Gorica," says Robert Kos, owner and CEO "They were the youngest glaziers in Croatia at the time, but they were enthusiastic. And they definitely needed it: in '69, Croatia was still linked to the old Soviet regime and there were many restrictions on private activities. Only in 1991, with the end of that socio-political phase, was it finally possible to invest in the first automatic machines. Automation drastically improved our production and we were the first company in Croatia able to provide arrissed and grinded glass. At the same time, we started the production of insulating glass units (manually, at the beginning). The war years were obviously a period of slowdown, but from 1995 the market offered new opportunities. The turning point came in the mid-2000s, with Croatia's entry into the European Union and the purchase of the first Forel insulating glass line".
That IG line (a manual sealing version) was installed in 2004 and radically increased Gorica Staklo's productivity.
"With the first IG line, we started to know and appreciate Forel products" says Franjo Vrkaševi, production manager "For ten years it did a great job, just with routine maintenance. But then we wanted to complete the automation of the production process. In 2014, we bought a new Forel 'Residential' IG line, capable of processing panels up to 4,500 x 2,500 mm, assembling double and triple glazing with gas filling, shapes… of course, with automatic sealing. And we were immediately enthusiastic about it"
The collaboration with Forel also continued in the processing area, with the subsequent installation of a vertical processing line Art. EM- DM, edging machine and drilling/milling machine.
"Even though we do not work on "big" commissions (in terms of quantity), we have overall a huge volume of small and medium orders," continues Vrkaševi. "A heterogeneous production requires a lot of flexibility: Forel solution, which includes two separate machines for grinding/polishing and drilling/milling, was just the right solution for us. It is an excellent configuration, which allows us to increase productivity when the two solutions work in line, but also to use one or the other individually. And this flexibility was decisive for us: Forel has given us what we needed. The processing time? Very good, but true productivity is not measured by the cycle time of a single machine on a single glass, but by the quantity of glass processed by the entire line over a medium or long time. After the first month, we realised that we had made a good investment".
In fact, only a year after the installation on the EM-DM line, Gorica Staklo ordered a second one, doubling its processing capacity.
"We are satisfied with our partnership with Forel, both in terms of technology and technical service," continues Kos. "Looking to the future, we will start working more often on large installations: this is why we have invested heavily in Forel machinery, which has proven to be reliable and capable of high performance. Today, Gorica Staklo is constantly striving to achieve higher quality, optimise its working systems, improve its procedures and train its employees so that we can continue to compete in the market and grow. We have now all the necessary standards to be appreciated in the international market"